The bauxite and alumina industry – are we close to a new normal after industry reshape?
Bauxite and alumina suppliers are gearing up for a better second quarter after a poor start to 2016, delegates heard at Metal Bulletin's Bauxite & Alumina conference in Miami, USA, at the start of March. The conference started somewhat somberly following the recent news of two US alumina producers entering Chapter 11 restructuring – Sherwin Alumina in January and Noranda Aluminium in February 2016.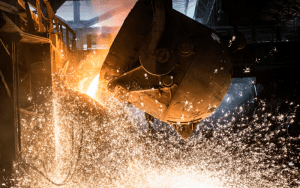 These announcements had followed the earlier news that Alcoa would curtail the remaining 810,000tpy of alumina refining capacity at its Point Comfort facility – bringing its global mothballed capacity to 3.3Mtpy.
In mid-December 2015, some of the lowest alumina prices experienced since June 2009 were observed, with shipments from Australia to China reaching a low of US$219/t CIF compared with US$370/t in December 2014.
Yet despite 2016 kicking off with low prices for smelter alumina and aluminium, the conference chair on day one, Ron Knapp of the International Aluminium Institute, suggested that the industry was faring better than some of its contemporaries – notably iron ore and steel.
Knapp pointed out that aluminium prices as of January 2016 were US$1,481/t – some 69% of the levels seen in 2012. This compared to 21% for iron ore, 27% for crude oil, and 56% for copper.
In addition, the aluminium industry has undergone a structural change in the last decade. Knapp commented that aluminium producers had previously been integrated upstream, but that it was now commonplace to see companies active in only one part of the supply chain – be it bauxite mining, alumina refining, or aluminium smelting.
Changing face of bauxite supply
Suggesting that the bauxite sector was part of this change, Knapp pointed out that seaborne trade in bauxite had moved to Indonesia in 2013 but then shifted again in 2014 in the wake of the country's ban on the export of unprocessed mineral ores, including bauxite. This led to the emergence of a number of new exporters in 2014 and 2015, including Malaysia, Dominican Republic, Ghana and Fiji.
Yet further changes are afoot in the bauxite export market. In January 2016, Malaysia implemented a three-month ban on bauxite exports. Azemi Haji Eki, senior principal assistant director at Malaysia's Ministry of Natural Resources and Environment, told delegates that exports from the country were on track to resume in April.
However, there is some doubt over the future viability of Malaysian supplies, namely whether the country has the scale of reserves necessary to become a long-term solution for the market. This led Knapp to question whether Malaysia's new export position was up for grabs in 2016.
The market may see a swing back to Indonesia this year, after Henry Lumbantouan of Indonesia's Asahan Authority told delegates that the country would relax its mining laws in 2016 – enabling companies to export a portion of their mining capacity via six-month permits.
The emergence of countries such as Indonesia and Malaysia on the bauxite export market has essentially led to bauxite being priced as a separate commodity. This has led to greater discussion of whether bauxite indices could be established to give more transparency to prices, particularly to aid companies bringing online new bauxite mines. The conference consensus was that third-party bauxite volumes are likely to increase in the coming years, aiding the case for indices to be established.
New normal for China?
However, Chinese merchant alumina producers that use imported bauxite remain some of the highest cost producers in the country, Alan Clark of CM Group told delegates. Some 16.4Mtpy of China's 73.3Mtpy alumina refining capacity is currenty idled, according to Clark, and additional refinery closures may be on the cards if alumina prices remain depressed into Q2 2016.
A key question for delegates at the conference was whether Chinese alumina and aluminium production could continue to expand at the same rate as it had in the last decade. Cindy Wei, analyst with Chinese consultancy BGRIMM Lilan, suggested that the country may be subject to an alumina deficit of 0.6-1.3Mt in 2016, based on production forecasts and historical import levels.
Much of the shift in bauxite trade patterns has been driven by China and its substantial bauxite requirements. In 2015, China was responsible for just under half of the world's alumina production of 112.7Mt and a little over half of global aluminium output, according to Roskill's latest analysis.
Market bright spots – non-metallurgical focus
One option for metallurgical bauxite and alumina producers aiming to diversify their sales is to expand into non-metallurgical markets. Such a move was recently announced by Noranda, which intends to double its non-metallurgical alumina capacity at the Gramercy refinery to 400,000tpy by March 2016. A number of papers at the conference highlighted bright spots within the non-metallurgical sectors.
Jessica Roberts, senior analyst at Roskill Information Services, pointed out that ceramic proppants for hydraulic fracturing continued to be a promising market for non-metallurgical bauxite, despite the collapse in crude oil prices in late 2014. The use of bauxite in ceramic proppants grew by nearly 40%py between 2011 and 2015, and is expected to pick up further from 2018 onwards in tandem with a forecast recovery in oil prices.
Matt Painter, of US speciality alumina producer AluChem, explained that the use of low-soda calcined aluminas in investment casting had grown substantially since 2011. Painter revealed that this was partly due to alumina being used as a substitute for zircon in this application, which resulted from zircon prices more than doubling between 2010 and 2012.
Meanwhile Iggy Tan, managing director of Australian high-purity alumina developer Altech Chemicals, took delegates through the expanding market for high-purity alumina in synthetic sapphire production. The largest market for synthetic sapphires is as a substrate for high-brightness light emitting diode (HB-LED) lighting. This is a niche but fast-growing market, and Roskill expects demand for alumina in synthetic sapphires to grow by 15%py out to 2021.
published by: ROSKILL